On Saturday morning, 28th Jun 2018, Diabetes & Cardiovascular Patient Club of Thanh Cong Medical Clinic has organized the 2nd quarter meeting of 2018 in the joyful and excitement of more than 100 delegates and patients attended in the meeting.
The seminar is completely free with the sharing of experts and experienced doctors. Besides, patients also get free blood pressure measurement; blood tests, counseling and answering about related diseases.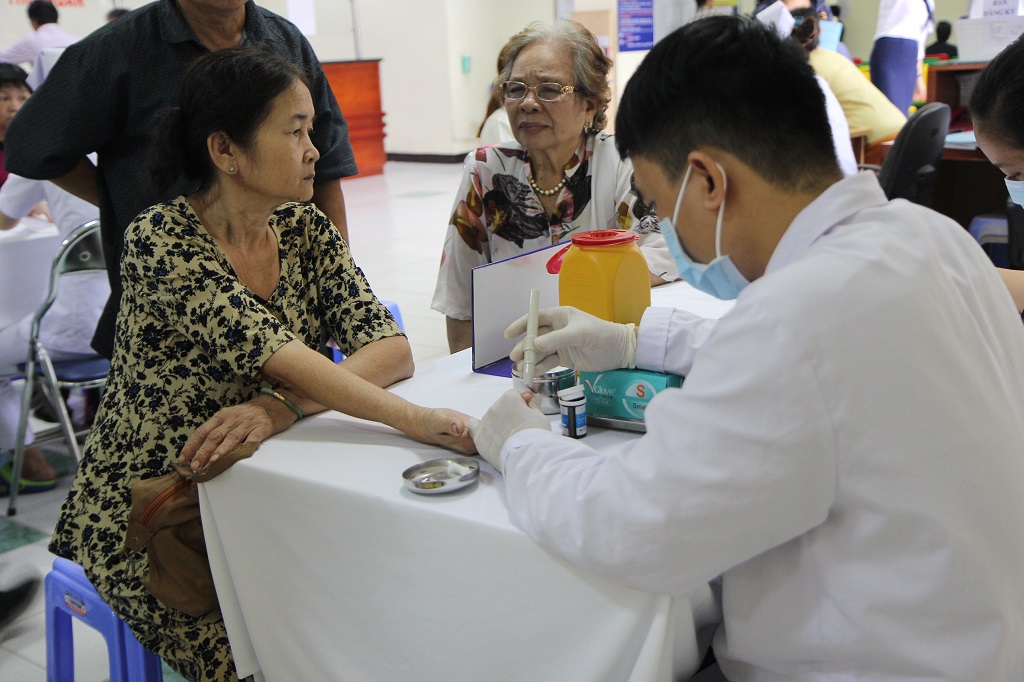 At the beginning of the event, with the sharing of Dr. Tran Thi Hang on the topic "Smoking and its harmful effects" helped patients realize the incalculable danger of smoking. Smoking not only affects the health of every human being but also causes tremendous economic losses and serious environmental damage. Everyone is determined to join hands to build a smoke-free world.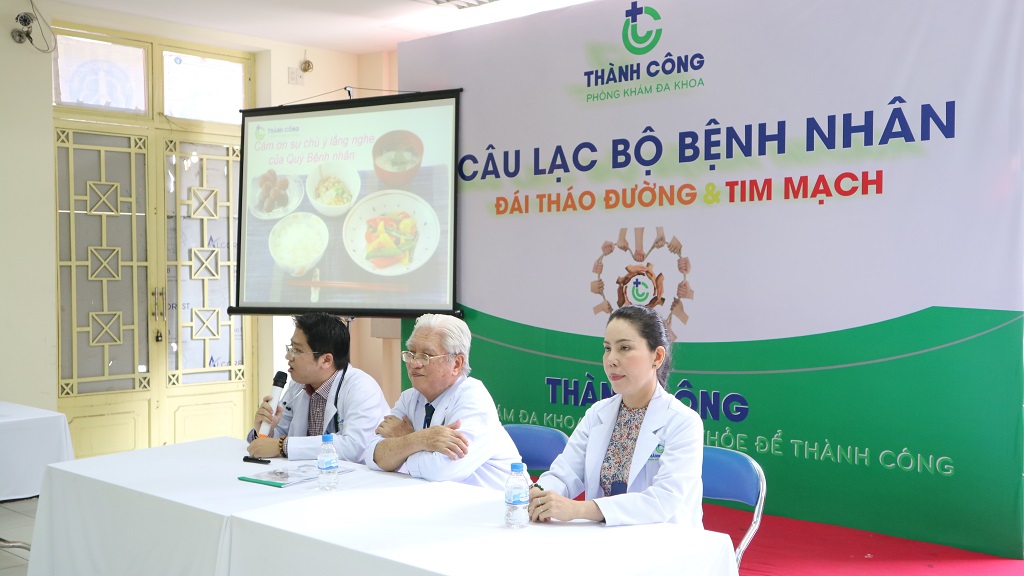 In the second part of the program, Dr. Ton That Thanh Long shared with the patients about the reasonable diet for diabetic patients. Through the program, patients understand the art of eating to help stabilize blood sugar and misconceptions need to be avoided to improve health and prevent diabetics.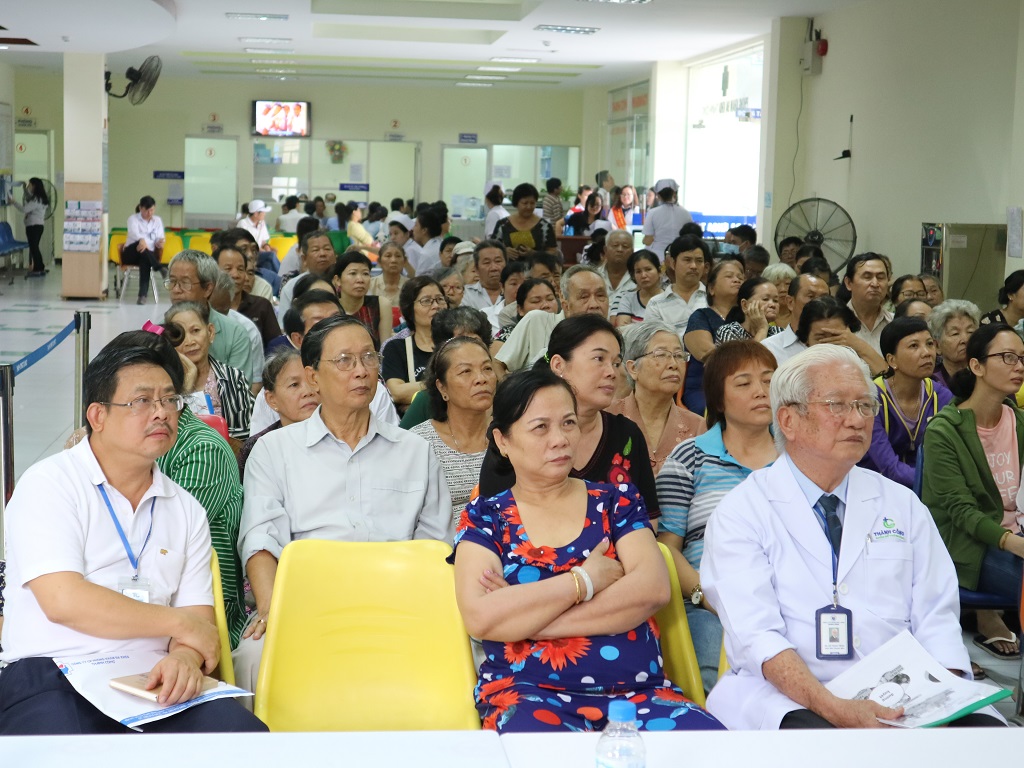 At the end of the program is the consultation, answering questions of the experts and the doctors in a dedicated and specific way.
The show ended with happy and laughter in the mini game "Quick reply" and "Lucky number". Some patients have been luckily received meaningful gifts.
Once again, the Diabetes & Cardiovascular Patients Club would like to thank the patients for their valuable time to attend and contribute to the great success of the program. Hopefully this place will be the common home of patients who care and want to understand about their health. See you again in the 3rd quarter program, scheduled to be held in September 2018.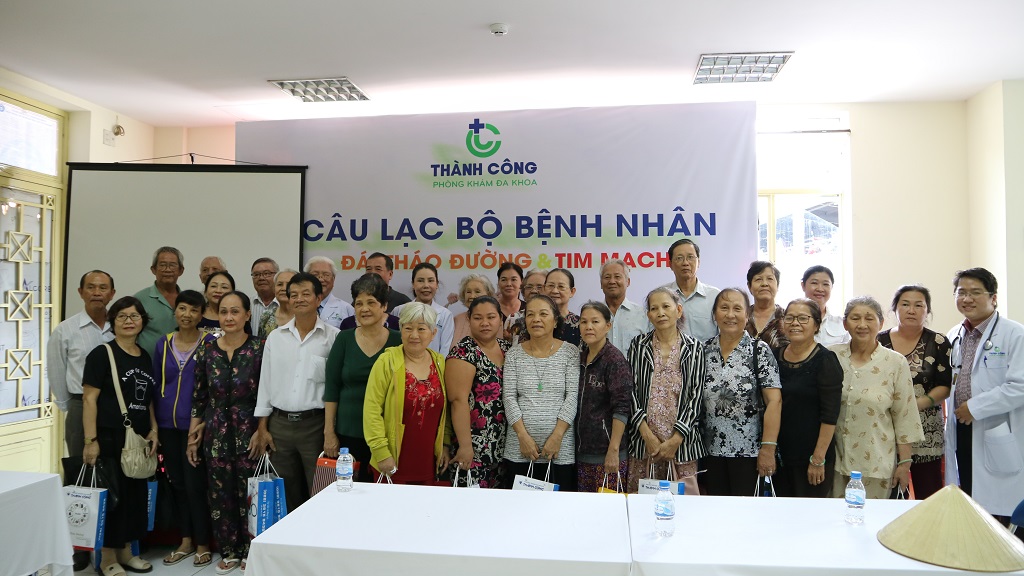 All information to register the club pleases inbox immediately or contact the hotline (028) 3815 9435 (EXT. 149)
Address: Thanh Cong Medical Clinic (No.36 Tay Thanh Street (Road CN4 Tan Binh Industrial Park), Tay Thanh Ward, Tan Phu District, Ho Chi Minh City)